MRSAY! Newsletter December 2017 EDITION
 In this Edition:
-President's Message
-Ratification vote
-Revenue Model Proposed Change
-New Employee Orientation – Feb 22 12-1 p.m.
–Gingerbread House Decorating Contest photos
-SAMRU Season of Caring-30th Annual event now on
-Governance Committee is looking for members!
-MRSA Director at Large profile–Heather Nelson
-PD DAY committee is looking for members!
-Karen's Korner
MRU General info and events
Be sure to check the MRSA Events Google calendar often to stay informed about the various events and activities taking place on campus.
President's Message:

2017 has been a remarkable year for me personally and professionally; it has been a great year that brought more opportunities and has provided me with more strength to carry on my vision in life. I learned from "The Stockdale Paradox": a concept explored in "Good to Great" by Jim Collins that, "I must maintain unwavering faith in my vision and commitment to MRU and our Association, I can and will prevail in the end, regardless of the difficulties, and at the same time, I must have the discipline to confront the most brutal facts of my current reality, whatever they might be." I must have the discipline because I know that I have great collaborative colleagues on campus who are as passionate as I am and even more.
Deep in my heart, I believe in the core values of our Institution and what it has stood for over the last 107 years; I truly believe in the core values of educating and opening young minds to carry on the human mission. Along with these core Institutional values, I believe in the current organizational systems that exist at MRU and our Association is one organizational subsystem; it complements other subsystems to create the right organizational environment for all employees, students and the general public.
I have made a commitment…rather than dislike MRU, I want to work at MRU; rather than dislike management, I want to work with management to solve issues; rather than being the problem, I want to contribute to the solutions. Rather than being mad about the world around me, I want my world and the people around me have a better world. I know have many choices in life; I have chosen MRU as my place of employment, I know it is not perfect and I want to strive for excellence. Choice is the reason I made Canada my home; it is where civility, dialogue, and open-mindedness is the norm and not guns and tanks.
As the year comes to a close, I know that I can and will reflect on 2017, it is and will be an emergent point for me to carry on my personal vision as I carry on with my journey.
In closing, best wishes for a festive holiday season from myself and your MRSA Executive and Committee colleagues .
Baset Zarrug
 Ratification
The MRSA membership voted this week to accept the new Collective Agreement. Voter turnout was significant (76.5%) but the vote was close (50.4% in favour to accept). While the Agreement has been accepted, the MRSA membership has sent MRU a clear message that they are not happy with the offer.
The Board of Governors HR Committee ratified the Collective Agreement this morning (December 15), which means we once again have a binding Collective Agreement.
Revenue Model Proposed Change
Your Executive made the following motion at our November 29 meeting:
In response to member feedback, a motion was made to delay the revenue model change vote until further notice.
The motion was made by Vice-President Karen Hiebert and seconded by Director-at-Large James Parsons; the motion was carried.
It is our hope this will give the membership time to consider the proposal put forward, and for the Executive to address questions or concerns. We welcome your feedback, and can be reached at mrsa@mtroyal.ca.
New Employee Orientation: Feb 22 12-1 pm Register Below
Do you have any new employees in your area within the last year? If so, notify them of this New Employee Orientation that they should attend.
The Mount Royal Staff Association (MRSA) is looking to connect with new employees. If you have started at MRU in last six months to a year and are looking to learn more about the Mount Royal Staff Association, then this ​orientation session is for you! Learn about MRSA, the approximately 670 members, the structure, benefits and how you can get involved!
​
Please join us for a short 25 minute presentation followed by Q & A, coffee and cookies on February 22 from 12-1 p.m. Register here to attend. Looking forward to meeting you soon.
MRSA 2nd Annual Ginger Breadh House decoration contest
What an exciting time by the Cougar this year with our 2nd Annual GingerBread House decorating contest held on Dec. 4 at noon.
We had 18 incredibly talented teams competing in a tight 50 minute time frame to assemble and decorate their GingerBread House. We were blown away by the creativity of the teams! This year we decided to change things up and teams were permitted to bring in additional props and decorations, and we saw some incredible, unique designs as a result! The competition was fierce indeed. Highlights for me were the 3 little pigs made from fondant and their 3 little houses made of straw, wood and brick. Close to my heart, since I play hockey, was the ice rink complete with bleachers and outdoor lights. The craziest one ever was the healthy GBH containing all different kinds of vegetables! OMGoodness, each house was so unique and different I just want to describe them all!!!
All MRS staff were invited to watch the teams at work and were invited to decorate a cookie themselves, and enter into a door prize draw. It was an electric atmosphere as the clock ticked down the minutes. A lot of fun, a lot of laughter, and some good natured ribbing between teams took place as they challenged each other to create the winning house.
The teams then carried their creations carefully to the MRSA Staff Lounge where the voting continued until 4:30 p.m. The next day the three winners were announced with "The Misfits" taking ownership of the coveted trophy for the next year.
Thanks to everyone for a fun time and we look forward to next year.
A special thanks to all the contestants for participating, and to the MRSA Social Committee for hosting this highly anticipated event!
SAMRU Season of Caring
What an incredible legacy the Student Association is doing with their 30th Annual event! This event is a way for all of us to give a helping hand to a struggling student (some with families) through the holiday season. There are a few ways you can help…donate via their food hamper program and/or donate cash. Sponsor an individual or a whole family. Visit http://www.samru.ca/event/season-of-caring/?ri=15 for more information.
Governance Committee 
The MRSA Governance Committee is looking for engaged members to join our working group! This is an opportunity for you to learn more about the inner workings of our Association and to have a hand in crafting policy for the betterment of the membership.
If you'd like to know more or to join the committee, contact James Parsons at jjparsons@mtroyal.ca.
MRSA Professional Development Day Committee
The MRSA PD Committee is looking for at least 5 members to step forward to help plan the 2018 PD Day.
Please contact Charissa Hovdebo at chovdebo@mtroyal.ca if you wish to join this exciting committee.
MRSA Executive Profile: Heather Nelson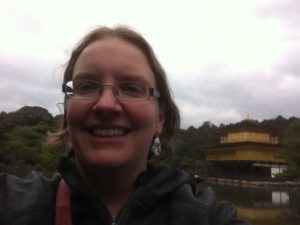 I came to Mount Royal University in 2007 and moved into my current role as an Academic Coordinator for the Department of General Education in 2015. From the moment I stepped on the campus for my first interview, MRU felt like home. In my years here I have had the opportunity to meet incredible staff and students and I am excited to be serving on the MRSA.
I have a Ph.D. in Canadian Business History from McMaster University, where I focused on business-government relations and the development of automobile insurance on the Canadian Prairies. Since moving to Calgary, I have volunteered for a variety of organizations that include the Calgary Stampede, where I served in a leadership role for six years. I continue to volunteer with CS as well as my condo board.
This time of year I always get reflective on the past. For example, when I put up my tree I reminisce over each ornament and whom I received it from, and/or where and why I bought it. This year I was once again blessed with my son Matthew and daughter-in-law Amy decorating the tree with me. (Yes, Amy and I managed to put the lights on backwards and had to redo them!) This now appears to be a new tradition we began last year, and one I do hope continues as it is a special sharing time. It boggles Amy's mind that I still have ornaments that my sons made as little boys. It is funny with the new generation and the refusal of keepsakes, and one I cannot quite grasp as those items are precious to me. Mind you…..I have got better….I don't have boxes and boxes of the boys clothes anymore as I was able to slowly wean myself away them. (OK, OK I still have one bin!). I do have quite a few children's books which I intend to one day read to grandchildren should I ever be blessed with them.
Some of my best reminiscing occurs as I listen to the "all Christmas music channel "in the car and at work- so many songs bring back memories of special times and events. Everytime I hear "Rocking around the Christmas Tree" it brings such a smile to my face as I remember the "Home Alone" movie and I just crack up as I visualize Macaulay Culkin pulling strings to make the full-life figures look like they are dancing.
There are many faiths around the world and not all celebrate Christmas as I do. For me, I shall honour my faith, enjoy my extended time off from MRU work and take time to relax and restore my soul which has been sorely tested this year.
I am looking forward to 2018 and new challenges it will surely bring me. (Having just read Baset's message I am truly inspired and renewed!)
My wish for all is a very Merry Christmas and a Happy New Year.
See you all next year!
Cheers
Karen Hiebert
Just a friendly reminder to check your myMRU Events Calendar (Home tab) frequently for upcoming MRU events, courses and workshops.
Recreation Registration
The Working Mind (TWM)
Workplace Mental Health and Wellness is an education-based program designed to promote mental health and reduce the stigma of mental illness in a workplace setting. Goals of the training are to support the wellbeing of employees; to enable the full productivity of employees; to ensure the workplace is respectful and inclusive of all employees; and to encourage employees to seek help when needed.
Upcoming dates are:
January 24, 1-4:30 p.m.
February 5, 1-4:30 p.m.
March 7, 8:30 a.m-12p.m.
To register or learn more, please visit: http://www.mtroyal.ca/CampusServices/WellnessServices/MentalHealth/EducationTraining/index.htm
PREVIOUS NEWSLETTERS: