Upcoming Social Committee Events
April Quiz – Rather than another crossword puzzle, we decided to do a quiz contest this month.  Let's see how many of you binge watched Netflix over the pandemic. I might have done this. This quiz is Netflix based, but don't worry, even if you haven't binge watched these shows, you should be able to find the answers from your friends who did or the internet, so you can still play with us.  This quiz will be available during April and will close at 4:30 p.m. on April 29.  Open to all MRSA Members.
A $20.00 e-gift card prize will be given to the person who gets the most correct answers. Should we have people tie for first place, then a draw will be held with everyone who is tied with the correct number of answers. Good luck.
Spring Social: May 18 | 12-1 p.m.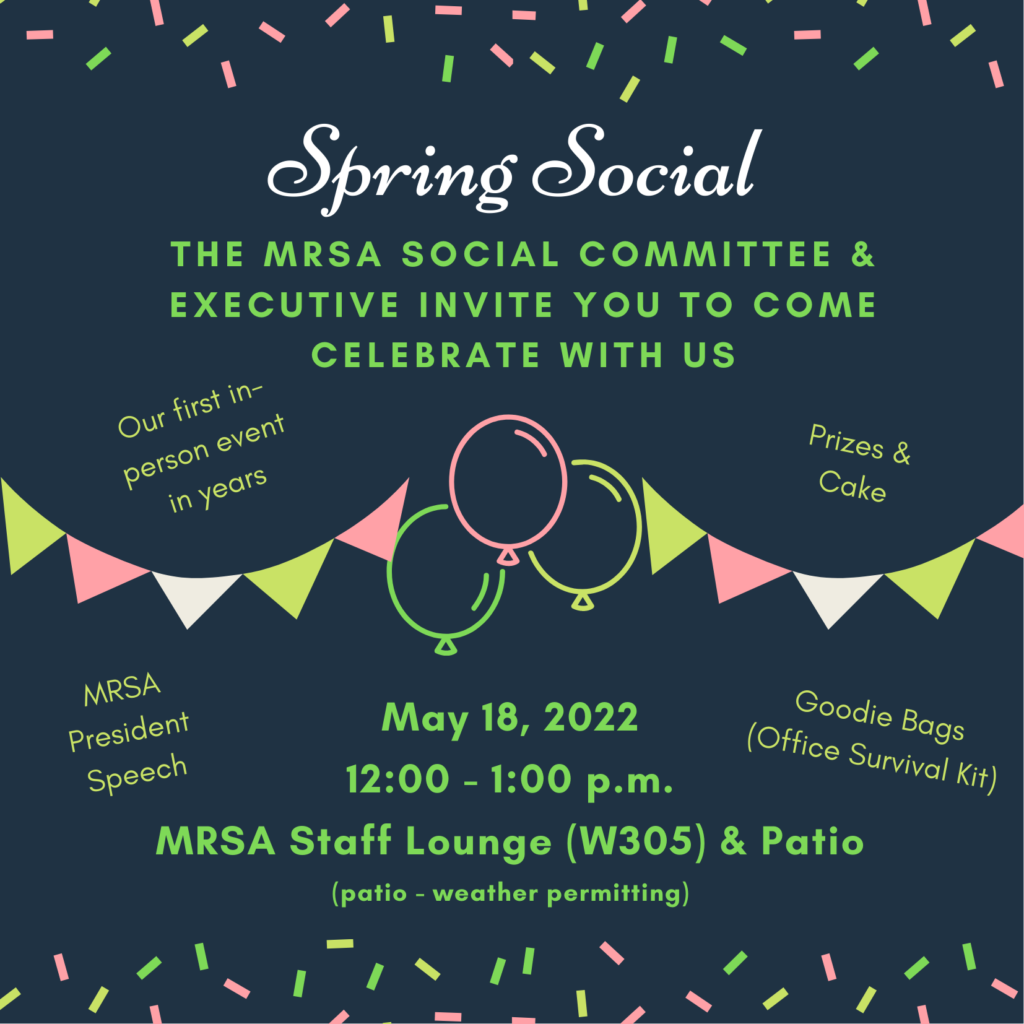 June is pride month; watch for more information about our participation in the May Newsletter.
The MRSA Social Committee would like to recognize the following important events for the month of May: Asia Heritage Month, Eid al-Fitr (Islam), Twelfth day of the Festival of Ridván (Bahá'í), Buddha Day/Wesak/Visakha Puja (Buddhist), World Cultural Diversity Day, Declaration of The Báb (Bahá'í), Ascension of Báha'u'lláh (Bahá'í), The International Day Against Homophobia, Transphobia and Biphobia, and the National Day of Reason.  Best wishes to all who are recognizing and/or celebrating these occasions!
In an effort to become more inclusive, the Social Committee would like your feedback to help us become aware of any events or special dates that you celebrate that you would like acknowledged by the Social Committee. Fill in this form to let us know. Submissions will be anonymous unless you would like to provide your name to help with an event.
If you would like to contact the Social Committee, you can reach us at mrsasocial@mtroyal.ca.