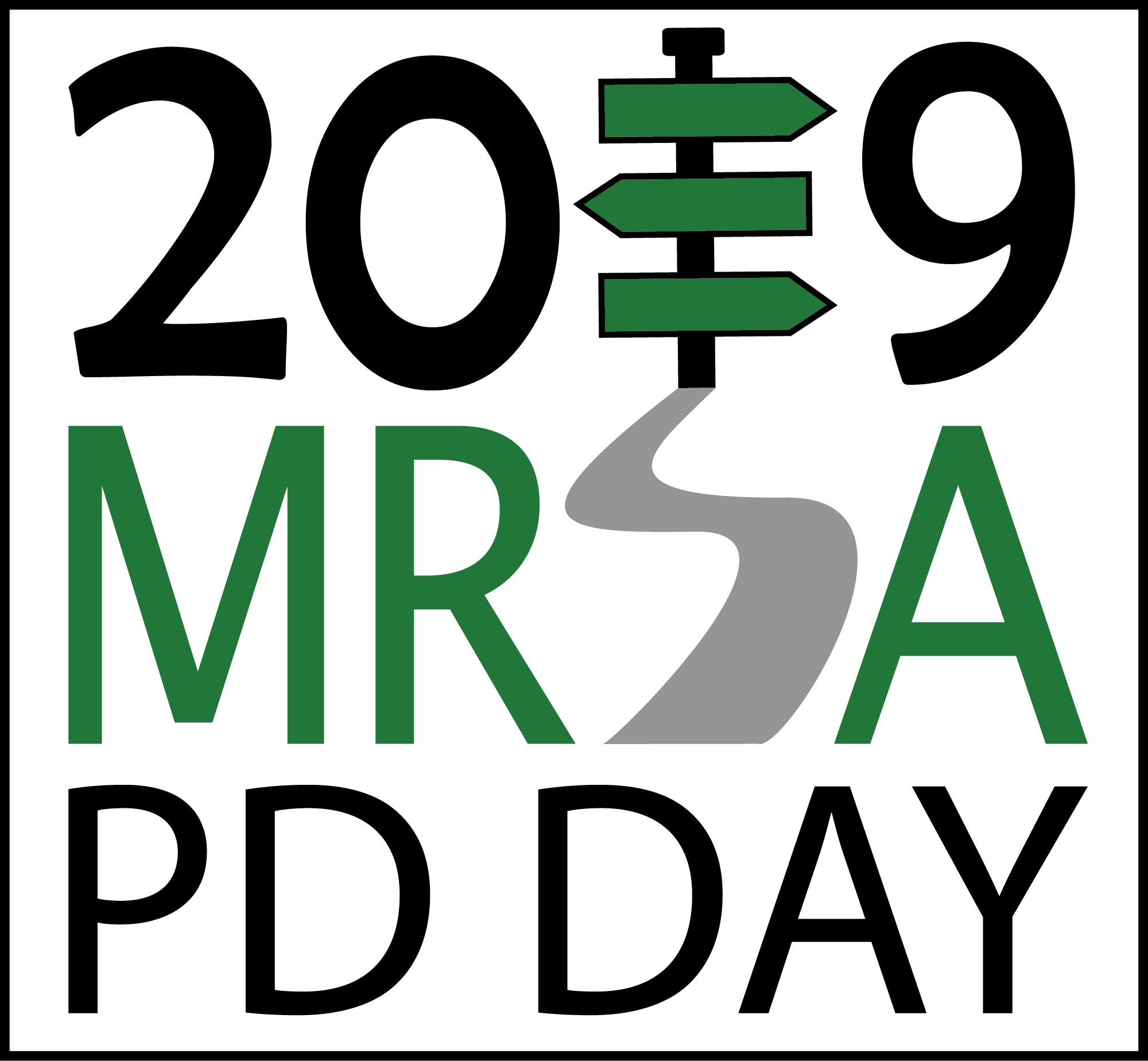 Transformation; from here, to there, then where?
Join your colleagues at the 2019 MRSA PD Day on May 1, 2019 at the Grey Eagle Resort and Casino*, just minutes away from campus. This year we will be exploring the theme of Transformation; from here, to there, then where?
The organizing committee is pleased to present both a keynote and a number of break-out sessions, which will allow you to choose the topics most relevant to your current professional and personal development goals.
Keynote speaker and facilitator (Dr. Clare Daly)
Clare is an educational psychologist and senior teaching fellow at the University of Strathclyde, her doctoral work focused on motivation. Clare is also the consultant psychologist for the charity Love Learning Scotland.
Clare's session will help you explore organizational belonging and how to develop your own sense of belonging and purpose in your role. She will offer ways that this sense of belonging can be practiced in both work and home settings in order to help maximize work/life balance.
Breakout session offerings:
Achieving Your Impossible Future (David McCurdy)
David (B.Comm, MBA, CEC) is a Work Experience Coordinator in MRU's Career Services department.  Prior to joining MRU, David worked as a change management consultant for clients like Rogers, Suncor and Google, helping them navigate the various aspects of the change process.  Recently, he has also been acting as an executive coach helping clients work towards achieving their impossible future.
David's workshop will explore various strategies to help you reach the impossible future you dream of by defining your vision, identifying supports, and overcoming the inevitable setbacks you'll encounter along the road.
The Relationship With Land and The Acceptance of Change (Jessie Fiddler-Kiss)
Jessie Fiddler-Kiss is the principal of Wisakejak Education. She is a Metis woman, mother of 3 and lives in Bragg Creek, Alberta. Her paternal family comes from the Batoche Metis community in Northern Saskatchewan, and her maternal side from Scotland and Norway. She is the creator of the Moss Bag Project: A scholarship for Indigenous mothers pursuing their post-secondary education. Jessie is an advocate for decolonizing education and indigenous rights.
Jessie's session will discuss perspectives on balance and transition and our relationship to the land through the lens of infinite refining of circle teachings. All of us are in constant state of change just like the land we live upon, and the stronger the relationship we have with our home can bring each of us ease in our life. This session offers an Indigenous perspective (Nehiyawak/Otipemisiwak) of circle teachings and how they can be useful for all people living on this land called Alberta, Canada.
We are in relationship to the land we live on, whether we are originally from this territory or not. Join Jessie Fiddler-Kiss in a good conversation to strengthen your relationship with the land you inhabit.
You can expect the following outcomes from this session:
To begin a relationship with the land that we live on, or to deepen it

To share Nehiyawak/Otipemisiwak perspectives on balance and transition

To share historical and contemporary perspectives on land and its "uses" as it

relates to relationship and balance

To have participants reflect upon their own foundational understanding of change and make their own connections throughout the session
Living, Leading & Loving CHANGE: Hack it for transformation! (Joanne Leskow)
Joanne is a curious student and passionate teacher of change, leadership and strategy. Leveraging enterprise and entrepreneurial success with cutting-edge research, she informs and inspires audiences across North America. Joanne practices what she preaches by embracing change – currently enrolled in an MBA. Talk. About. Change!
Joanne will share how and why transformation of every kind requires change! Join her to explore research-based change wisdom and learn fresh approaches to create and embrace changes in all areas of your life.
Practical and Positive Goal Setting (April Lynch)
April (BA, MA, CCDP) as the primary breadwinner, a busy family-centered mom, and a passionate career professional, has become more intentional about how she spends her time. She can no longer stay late every night or jump at every opportunity. Let her share her top tips and strategies with you on maintaining forward momentum in your goals, despite all of life's competing demands.
April's session considers if goals are made up of small daily actions, then do we really want to live our lives on auto pilot or in a responsive state? In a world that screams do more with less, how can we reframe the conversation? This session is about getting through your busy day-to-day, and still feel like you're moving towards your bigger aspirations.
*Additional details regarding food, parking, schedule for the day, etc., will be released closer to the event date.