The event will be held at WinSport in the Markin MacPhail Centre (MMC)
88 Canada Olympic Road SW, Calgary, AB T3B 5R5 on Thursday, May 10, 2018.
Carpooling is encouraged!
Reach out to the community to make arrangements with your colleagues.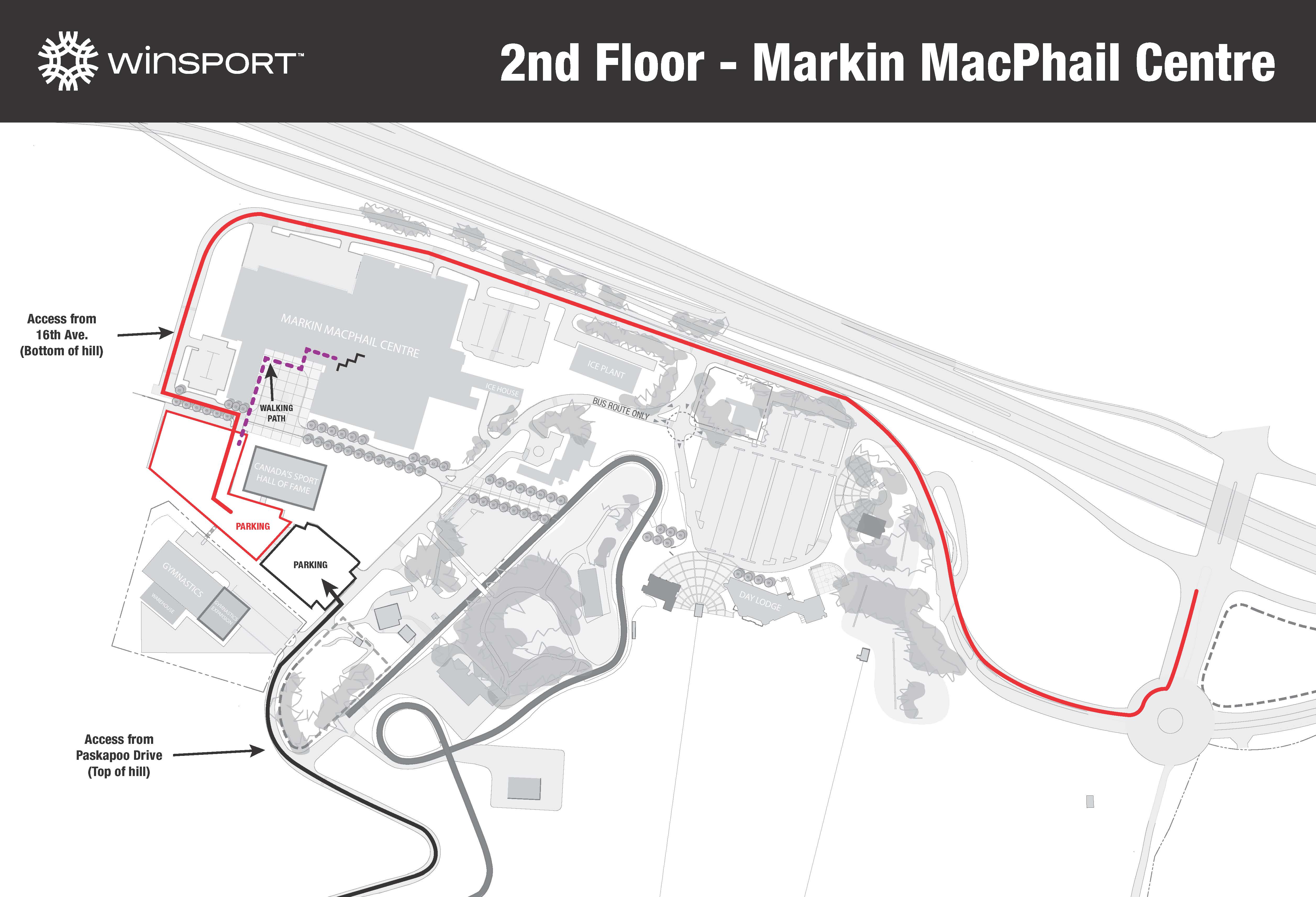 Please park in the lot indicated below:
Speakers
Ryan McMahon

Community Activator
Ryan McMahon is an Anishinaabe comedian, writer, media maker & community activator based out of Treaty #1 territory (Winnipeg, MB). One of the most decorated Indigenous comedians/writers/media makers working today, Ryan's voice has become vital to both Indigenous & non-Indigenous communities – his comedic storytelling style is fast-paced, loose & irreverent as he explores the good, the bad & the ugly between Indigenous Country & the mainstream.
Full bio:  https://www.nsb.com/speakers/ryan-mcmahon/
Productivity Ninja 
About 'How to be a Productivity Ninja':
We're often overwhelmed by the volume of information and the many distractions we face at work.  It's no longer enough to just focus on your time management: it's time to think about how you manage your attention, focus, energy and habits.
In this interactive and informative session, you can look forward to learning practical tips that will help you save time, reduce stress and generate playful, productive momentum at work.
Preparation: You will be asked to fill out a survey after you register for MRSA PD day so the facilitators can ensure the content they are providing is relevant. In the meantime, feel free to poke around ThinkProductive's blog or website to get a feel for what's to come. 
  
Afternoon activities
Choose between Lightning talks or a scavenger hunt.  
The Lightning Talks will be facilitated by a diverse group of Mount Royal employees and partners. Each ten minute talk covers a specific topic that will both inspire and inform you about how to make improvements in your day-to-day to benefit your workload, safety and overall well-being.
More info to come.